The Iyengar Yoga Studio in Arlesheim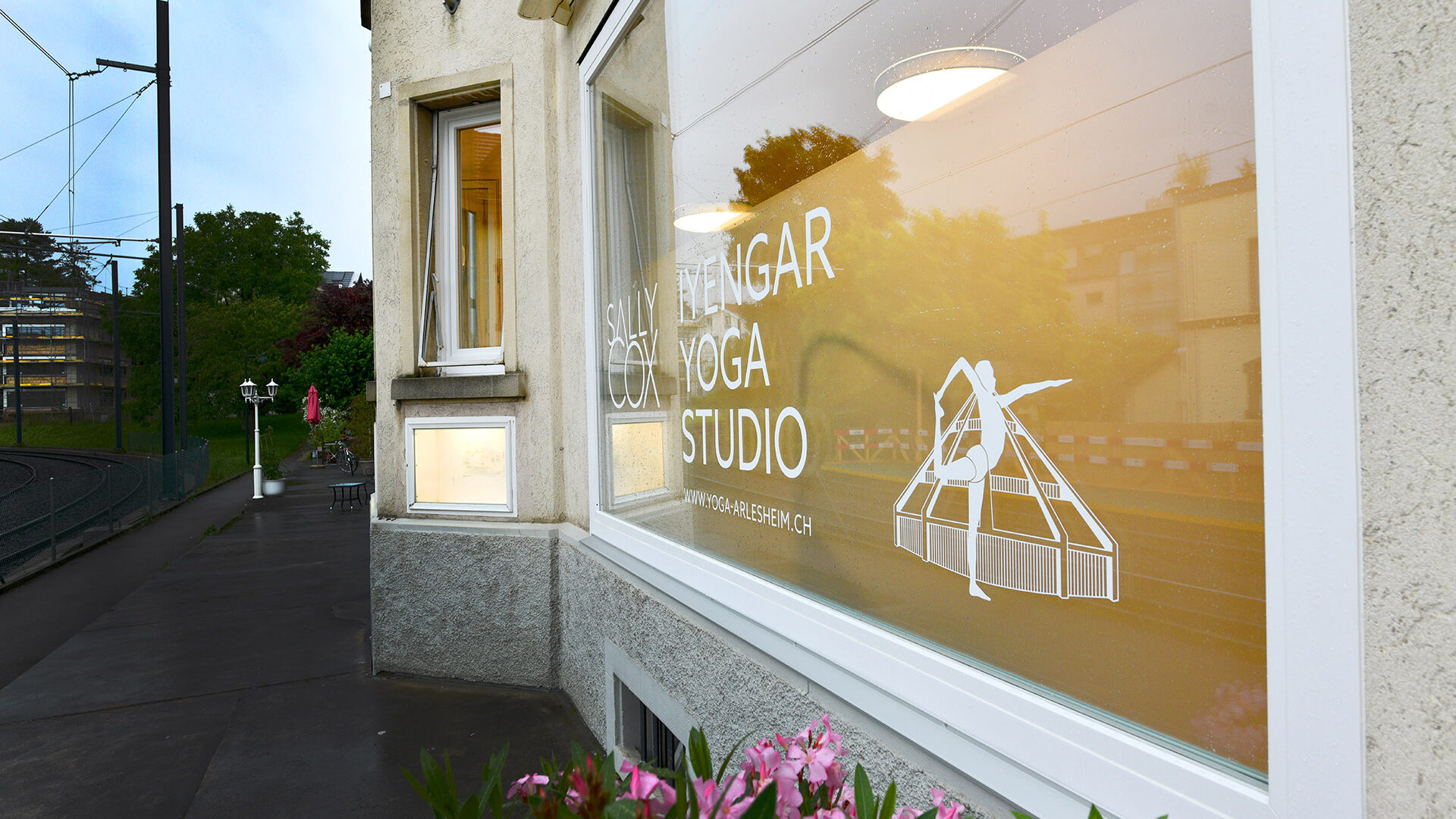 The Iyengar Yoga Studio
My place in Arlesheim
The Iyengar Yoga Studio in Arlesheim is a wonderfully light, spacious facility with a floor space of 130 sq. metres. The modern furnishings and the beautiful parquet flooring have been lovingly selected for the studio with its high quality Yoga equipment (mats, blocks, belts, bolsters, stools, Puna horse etc).
There is a large, roomy changing area with very modern bathroom facilities, including shower plus an inviting, sunny conservatory with a lot of charm. A place to tarry and browse through the wide variety of Yoga literature and journals.
In addition, the studio also has a Great Yoga Wall. The principle of the Yoga Wall has existed for decades and was originally designed and created by B.K.S Iyengar. In the form of ropes which are affixed to the wall with hooks, it supports students in various Yoga Asanas (positions).
The Great Yoga Wall ™ is a new version designed by the engineer Cedrik Wolfe in the 90s to be safe and hold anyone of any weight on a single wall attachment with a system of adjustable belts and comfortable pelvic swings to fit all heights and constitutions. 
The special charm of my Iyengar Studio invites you to take a break from your world. Whether it be in a weekly Yoga lesson, a visit to a workshop or in your own very special private lesson.
Everyone who is curious about Iyengar Yoga and would like to improve and deepen their own practice in manageable groups and a relaxed atmosphere are very welcome.
The diversity of Iyengar Yoga is practised here, cherished and passed on: In Yoga classes for different levels of difficulty, for women and for men of any age, for people with mild physical impairments, for relaxation and regeneration, for Pranayama (breathing exercises) and therapeutic Yoga.
I look forward to seeing you!
Iyengar Yoga Studio to rent for a one off occasion
Please contact me should you be interested in renting my studio.
Contact